Step 1
Go to Barracks and click on Sign Up in the top right corner. From here you will create your username, password, and select iCOMBAT Waukesha as your location.
Username cannot have special characters (=,!,_$) or spaces
Password must be 6 or more characters long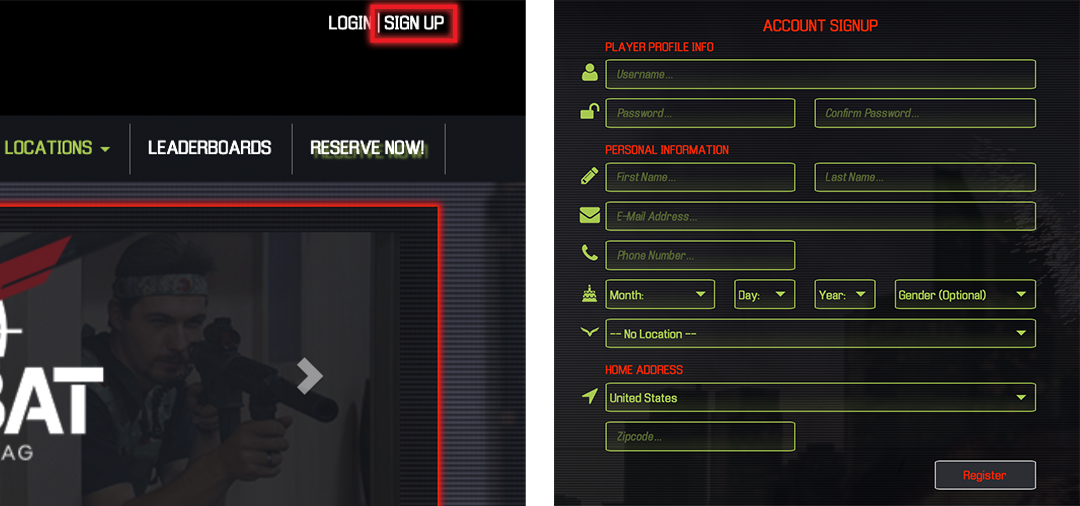 Step 2
Click on the Reserve Now button in the top right corner. For your first time, you will need to read and sign our release waiver.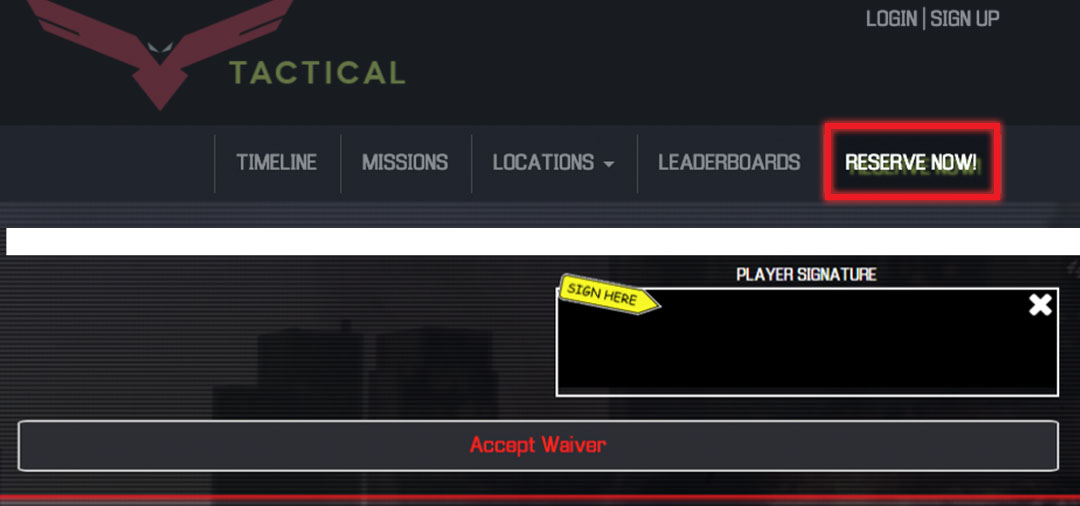 Step 3
Choose your session date and time. If you are signing up for more than 1 person, you will need to add your number next to "players" up top.
Arrive 30 minutes before your session time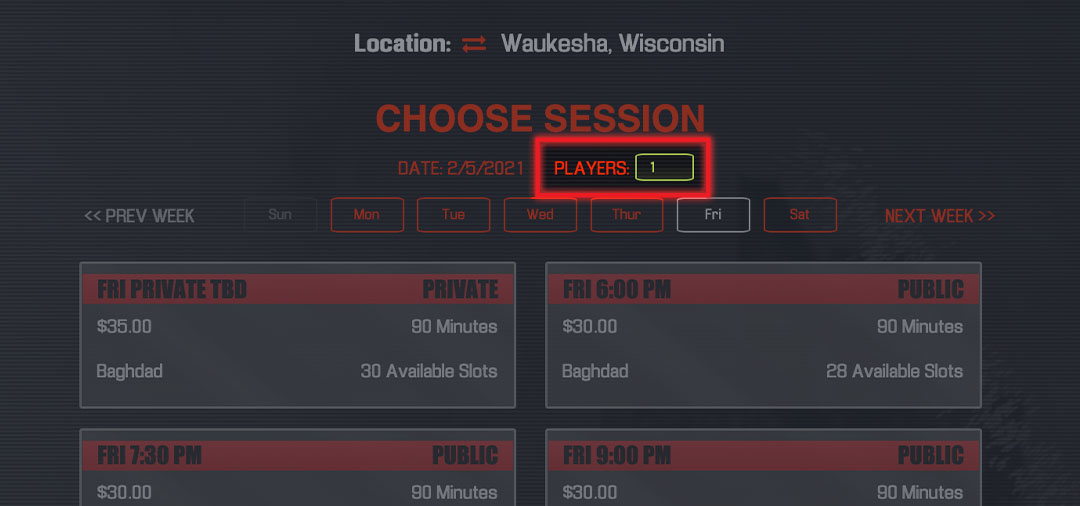 Step 4
Assign players (If under a guest account). This allows you to attach player accounts to reservation. IMPORTANT: If you have a Groupon code, this is the step where you will add the code.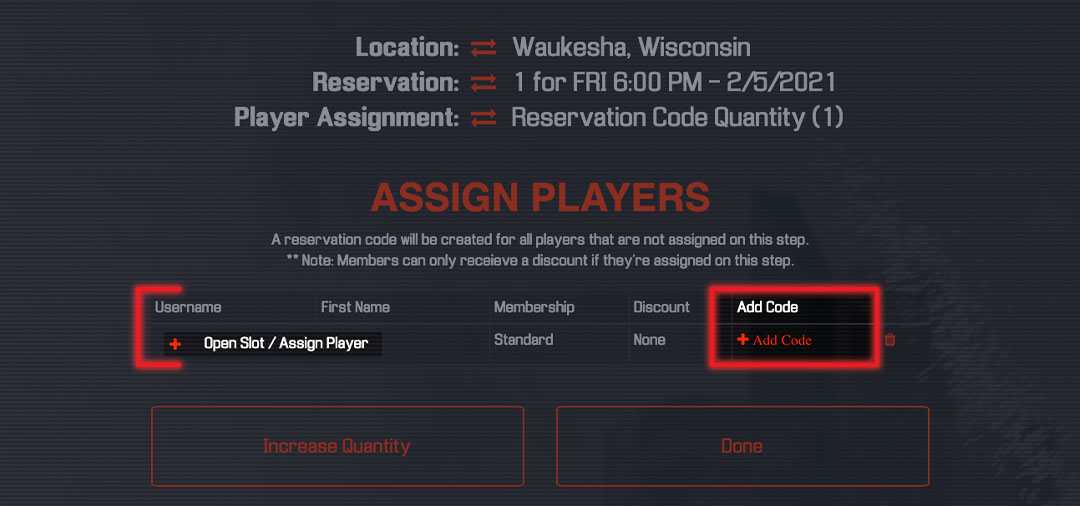 Step 5
Select your difficulty. New players will start at Recruit and as you play more and gain rank, you can choose Veteran, Elite, and Legendary!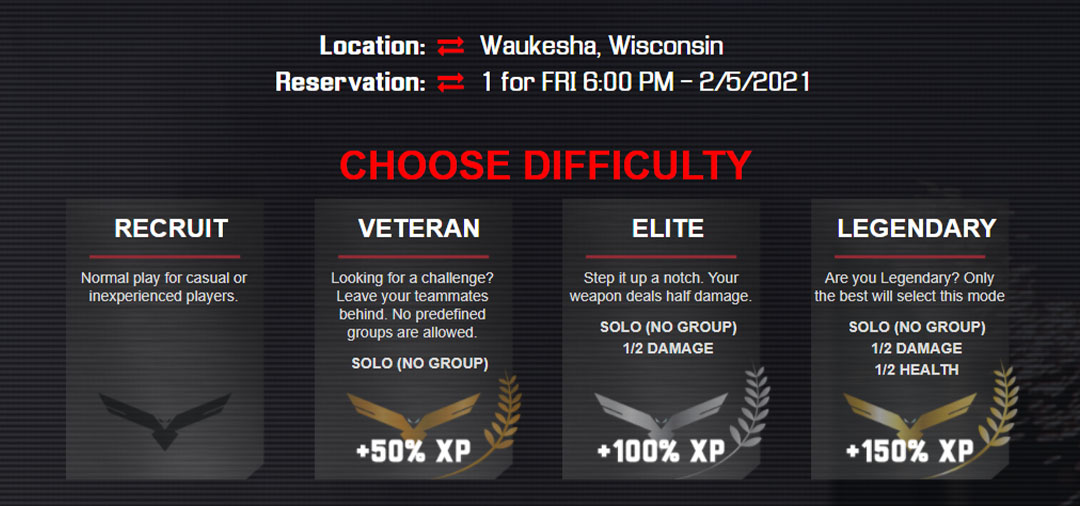 Step 6
Choose your group or solo. Solo players are placed randomly on either camo or black team based on skill rating. 4 players per group and could be separated if:
It's a small session
Skill and experience need to be evened out for team balancing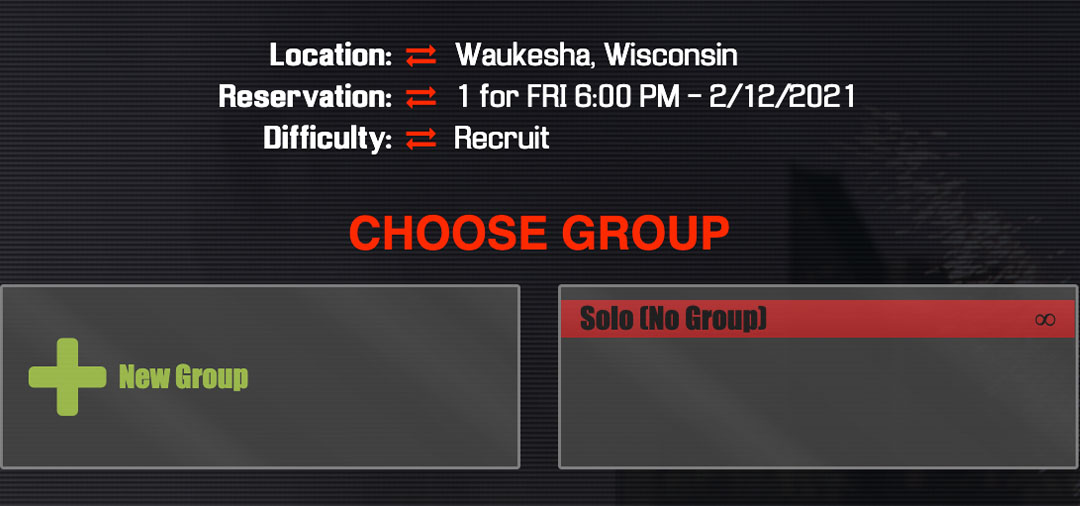 Step 7
Choosing membership or standard payment. Standard is regular pricing. Below are the perks for being an Elite Member:
Only $10 a month, $20 sessions
15% Bonus XP
Exclusive BETA events
Member-only days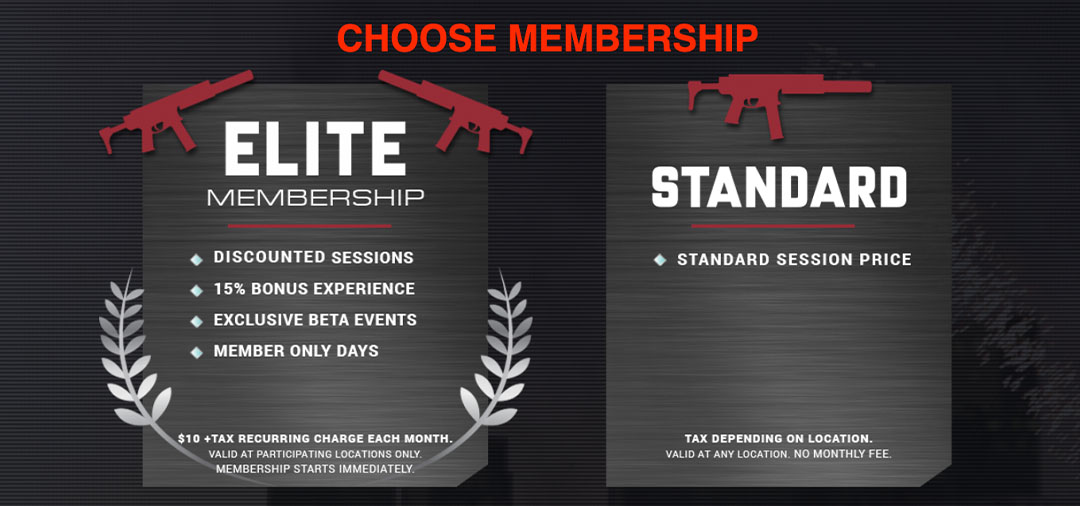 Step 8
The final step, payment. You can choose different payment options that include credit cards, gift cards, or discount codes.
50% off, Free Passes, $5 off cards all entered under the code section
Gift cards can be purchased at giftcards.icombat.com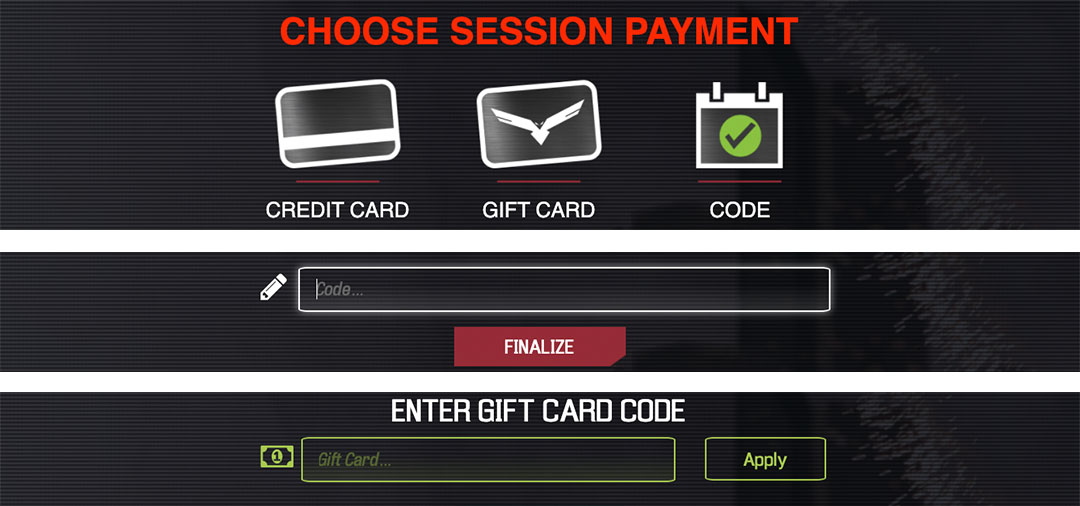 Please arrive 30 minutes early.
No refunds, please call to move reservations within 24 hours. Must be 13+ or 54″ tall for Public Sessions.